Original WW2 British Made U. S. Army 9th AAF Patched OD Wool Overcoat withTag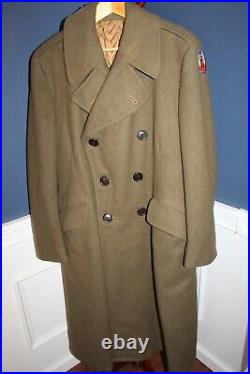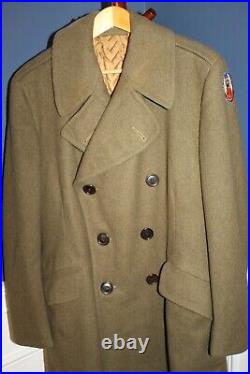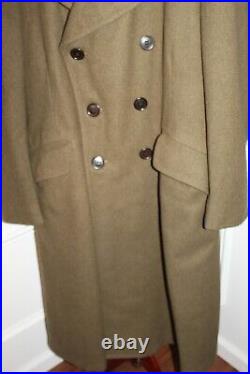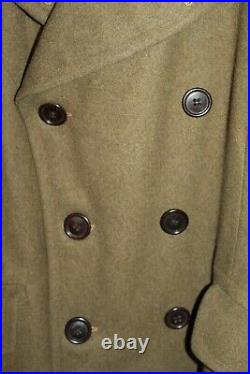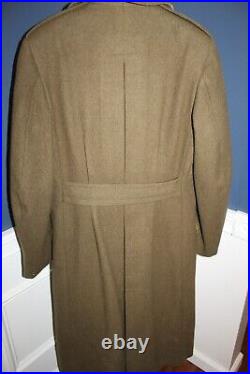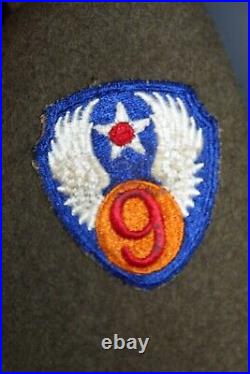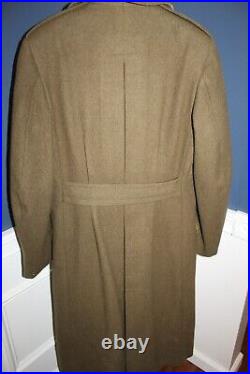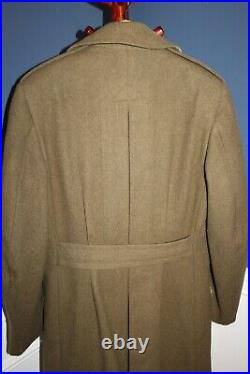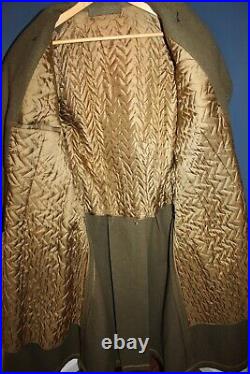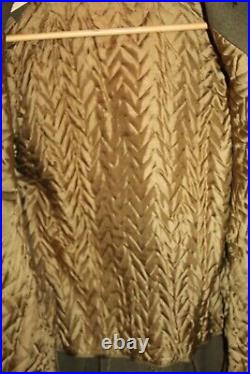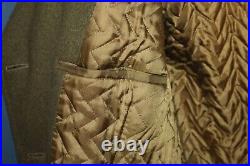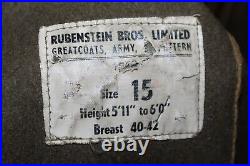 SCARCE ORIGINAL WW2 BRITISH MADE U. ARMY AIR FORCES (AAF) 9th ARMY AIR FORCE PATCHED OD WOOL UNIFORM OVERCOAT.
THIS OVERCOAT FEATURES A SEWN 9th AAF PATCH TO LEFT SHOULDER, TWO FRONT POCKETS AND RETAINS ALL OF ITS ORIGINAL BUTTONS. INTERIOR OF THE OVERCOAT IS LINED AND FEATURES ONE INTERIOR POCKET.
INTERIOR OF THE OVERCOAT RETAINS ITS BRITISH QM/MAKER'S TAG THAT IS BRITISH SIZE STAMPED FOR SIZE 15. INTERIOR COLLAR OF THE JACKET FEATURES AN SERVICEMAN'S ID STAMPS.
THIS OVERCOAT IS IN VERY GOOD AND CLEAN CONDITION, SHOWING OVERALL LIGHT WEAR AND AGE. MEASUREMENTS ARE AS FOLLOWS: 19" FROM SHOULDER TO SHOULDER, 20" FROM ARMPIT TO ARMPIT, SLEEVES MEASURE 26 IN LENGTH.
COAT MEASURES 51 FROM THE TOP OF THE COAT TO IT'S BOTTOM. SEE THE ABOVE LISTING PHOTOS FOR FURTHER DETAILS.