Original WW2 U. S. Army Officers Airborne Patched Khaki Overseas Hat with2nd Lt Pin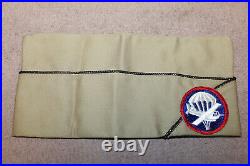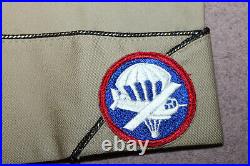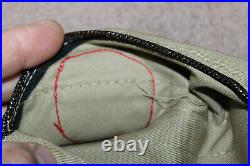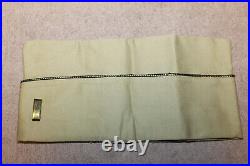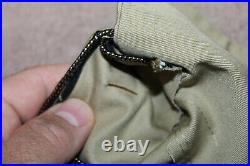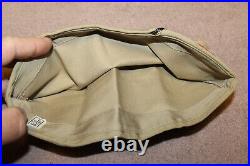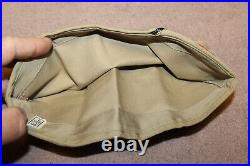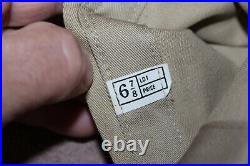 ARMY AIRBORNE PARATROOPER OFFICER'S KHAKI OVERSEAS HAT WITH MACHINE SEWN PARATROOPER/GLIDER TROOPS PATCH TO RIGHT SIDE OF HAT AND A METAL 2nd LT. BAR (PIN BACK) TO THE LEFT SIDE OF THE HAT. THIS KHAKI CLOTH OVERSEAS HAT FEATURES OFFICERS PIPING AND RETAINS IT'S SIZE TAG TO INTERIOR KHAKI CLOTH SWEATBAND MARKED FOR SIZE 6-7/8.
HAT MEASURES 10-1/4'' IN TOTAL LENGTH. THIS HAT IS IN VERY GOOD CONDITION, SHOWING OVERALL LIGHT USE, AGE AND WEAR AND WAS STORED INSIDE OF A UNIFORM SHIRT POCKET FOR MANY DECADES HENCE THE FOLDS IN THE CLOTH. GREAT ORIGINAL WARTIME AIRBORNE OFFICERS OVERSEAS HAT. SEE THE ABOVE LISTING PHOTOS FOR FURTHER DETAILS.