Very Rare Silver U. S. Army WWII Vintage Marksmanship Badge with SEVEN Bars Look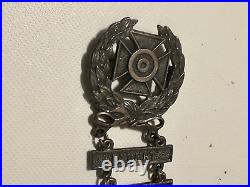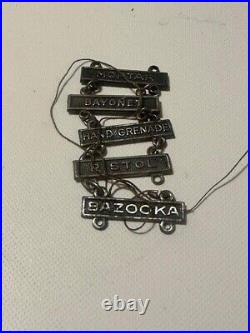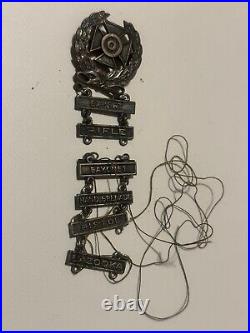 Badge is in great shape except for being tarnished. It has 2 of the bars attached to it and. The other five have separated from it. The 2 tiny rings holding them on are gone and the bottom bar is hanging by one ring but the ring is on it and my fingers are much to be to try to reattach it.
The bars are, Expert, Rifle, mortar, bayonet, hand grenade, pistol and bazooka. Someone can easily attach these back together and make a fantastic piece out of it. All reasonable offers will be considered.